Jack Russell Terrier Club of America (JRTCA)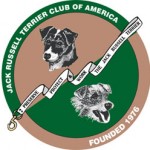 The purpose of the Jack Russell Terrier Club of America (JRTCA) is to preserve the versatility, working ability, unique character, and physical and mental soundness of the Jack Russell Terrier, to protect the terrier through the JRTCA's principles, unique registration process, and ongoing educational efforts and to maintain the working heritage of the Jack Russell Terrier.  The JRTCA Yearbook contains JRTCA sanctioned trial results, a Gallery of Champions, Bronze Medallion and Working Achievement Award recipients.
JRTCA Yearbook 2023 Sanctioned Trial Results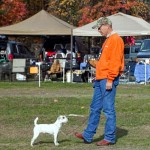 Archived Trial Results
Gallery of Champions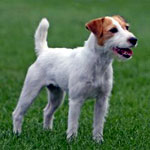 Trials provide an opportunity for Jack Russell Terrier owners to get to know each other, get together with terrier friends and in general have a good time with their terriers. They also provide the necessary opportunity to see breeding stock from around the country. This interaction between fellow breeders, as well as between breeders and other JRT enthusiasts, fosters continued improvement in the breeding of quality terriers.  View photos of 2023 Conformation Champions and 2023 Performance Champions from JRTCA terrier trials.
Bronze Medallions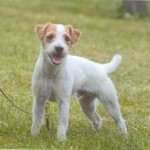 The JRTCA gives special honor to those Jack Russell Terriers and their owners who have earned three (or more) Natural Hunting Certificates Below Ground to different quarry.
These top terriers and their owners are honored in the club newsletter, True Grit, and also are awarded the JRTCA Bronze Working Terrier Medallion for Special Merit in the Field.
Working Achievement Awards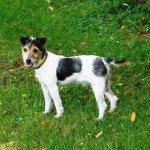 To earn a Working Achievement Award for Continued Field Service, the Terrier must earn 6 certificates over multiple years. These 6 certificates can be to one or all of the JRTCA approved quarry. At least one of the 6 certificates has to be earned after the Terrier is 6 years old. Certificates earned for a Bronze Medallion will count toward the Working Achievement Award.
Join the JRTCA
The Jack Russell Terrier Club of America (JRTCA) is the National Breed Club and Registry for the Jack Russell Terrier in the United States and is the largest Jack Russell Terrier club and registry in the world.   If you own a Jack Russell Terrier, a welcome is extended to you to join the JRTCA, to work along with many dedicated Jack Russell owners throughout the country to protect and preserve the rare qualities of this wonderful working terrier… and to share all the terrific experiences gained only through owning a Jack Russell Terrier!  Please enjoy the JRTCA Yearbook.